The much anticipated, Vampire Academy movie is out--today in Canada. And I am going to see it in a couple hours--a group of friends/fellow fangirls and I are going tonight at 7:45 :)
I am eager, passionately delighted...basically, really damn excited.
Now, given that I am a huge fan I am very ashamed that my blog contains very little about the movie adaption.
I blame that on two things:
First: too many damn health problems
Second: Too much damn school work!!
(Isn't it annoying when real life intrudes on your Fandoms? And writing??)
Anyways, the movie is out today in Canada, has already been out in Australia--I'll skip over the jealousy factor, you Australians are very lucky.
Anyways, originally it was supposed to come out on Valentines day--which I thought would actually be pretty awesome.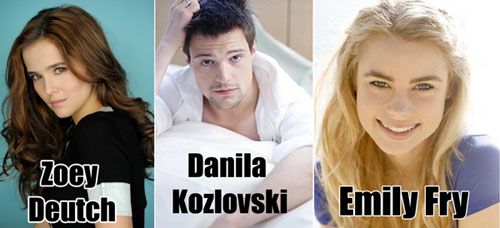 The cast is promising to be incredible.
Zoey Deutch as Rose Hathaway.
Danila Kozlovsky as Dimitri
Dominic Sherwood as Christian.
With all twittering and excitement, I'm really looking forward to it.
Fact, Richelle Mead has said that she loved it.
So, it is going to be great. :D